Spent the last few days looking for fish.  Everything there before had moved away for a bit due to a temp drop and color change in water. The banks gave up a few wahoo the first two days then went on vacation.  We worked hard to find the fish and ended up back at the southern banks where the marlin wouldn't leave us alone.
In the midst of it all we hooked up to two beautiful sailfish which made our day even more spectacular. The group of guys we had made it a fun trip which makes for a damn good trip.  The smiles say it all and these guys left content.  At Mag Bay Lodge fishing and fun is what we aim for.
The pics say it all!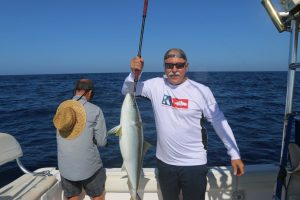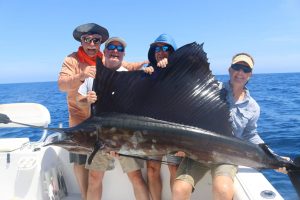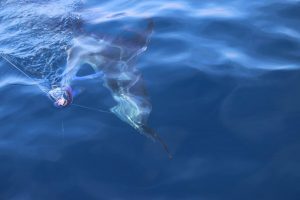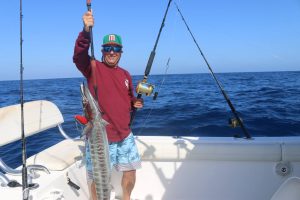 Social Share