Well, despite the pandemic, we still had quite a few trips for August.  All in all it was a pretty epic month, with some special spot bottom fishing highlights.  Offshore pre Hurricane was absolutely phenomenal with more dorado than perhaps we have erver seen in August.  We saw a water temp spike all the way to 83 degrees in some areas with an average of about 79 SST.  There were good size tuna on the ridge, marlin sightings about 5-10 a day – hookups 1-2.  Dorado were the reason hookups were low because before you could get the boat moving the dorado were everywhere jumping on all the lines no matter what size the lure.
Then  came the hurricane.  This changed everything.  Water temp went down to 71 and 72 and the beautiful deep blue water disappeared along with all the fish.  We still found some small tuna and marlin cruising around, but the dorado left and the wahoo disappeared.  Now, a little over a week after the hurricane Genovive,   the wahoo have shown up out on the ridge and we expect them to continue to come in larger numbers.  It is just a matter of time until the blue water and the dorado come back.
Because the hurricane hindered offshore fishing for about a week, we spent more time than normal fishing for Yellowtail, grouper and white seabass.  And we had some great days.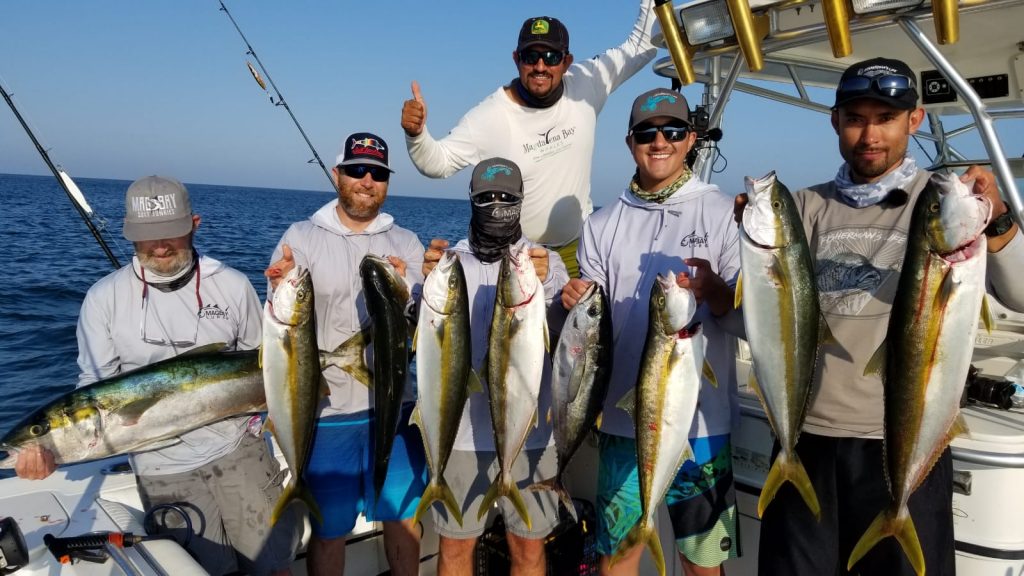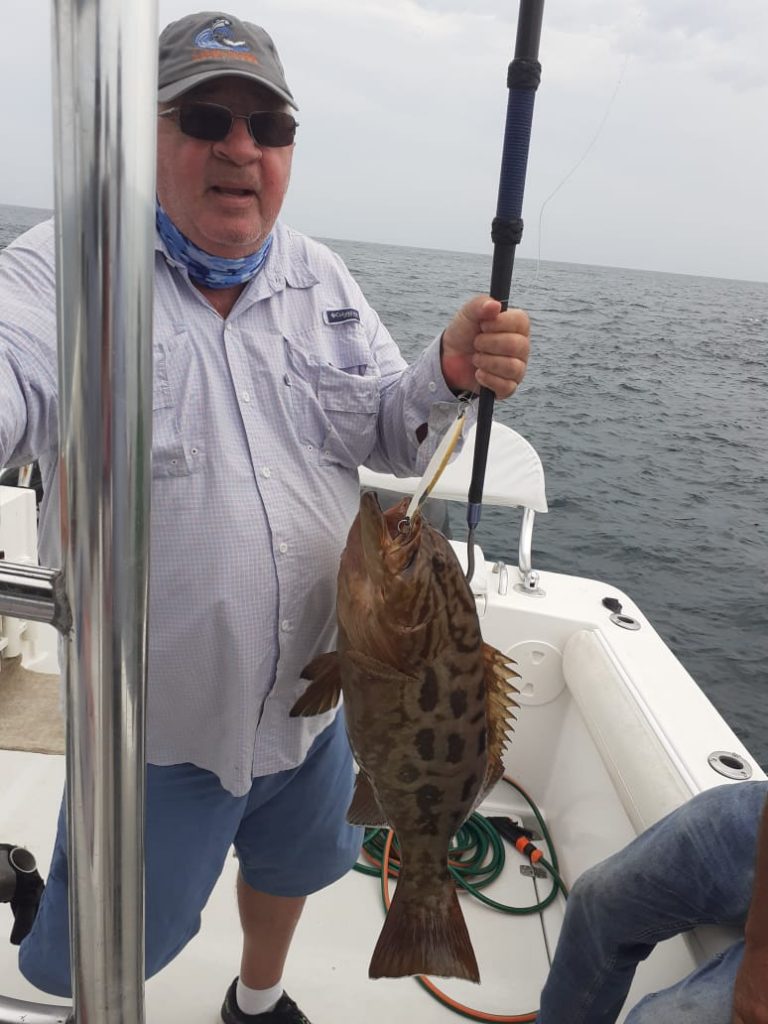 Social Share